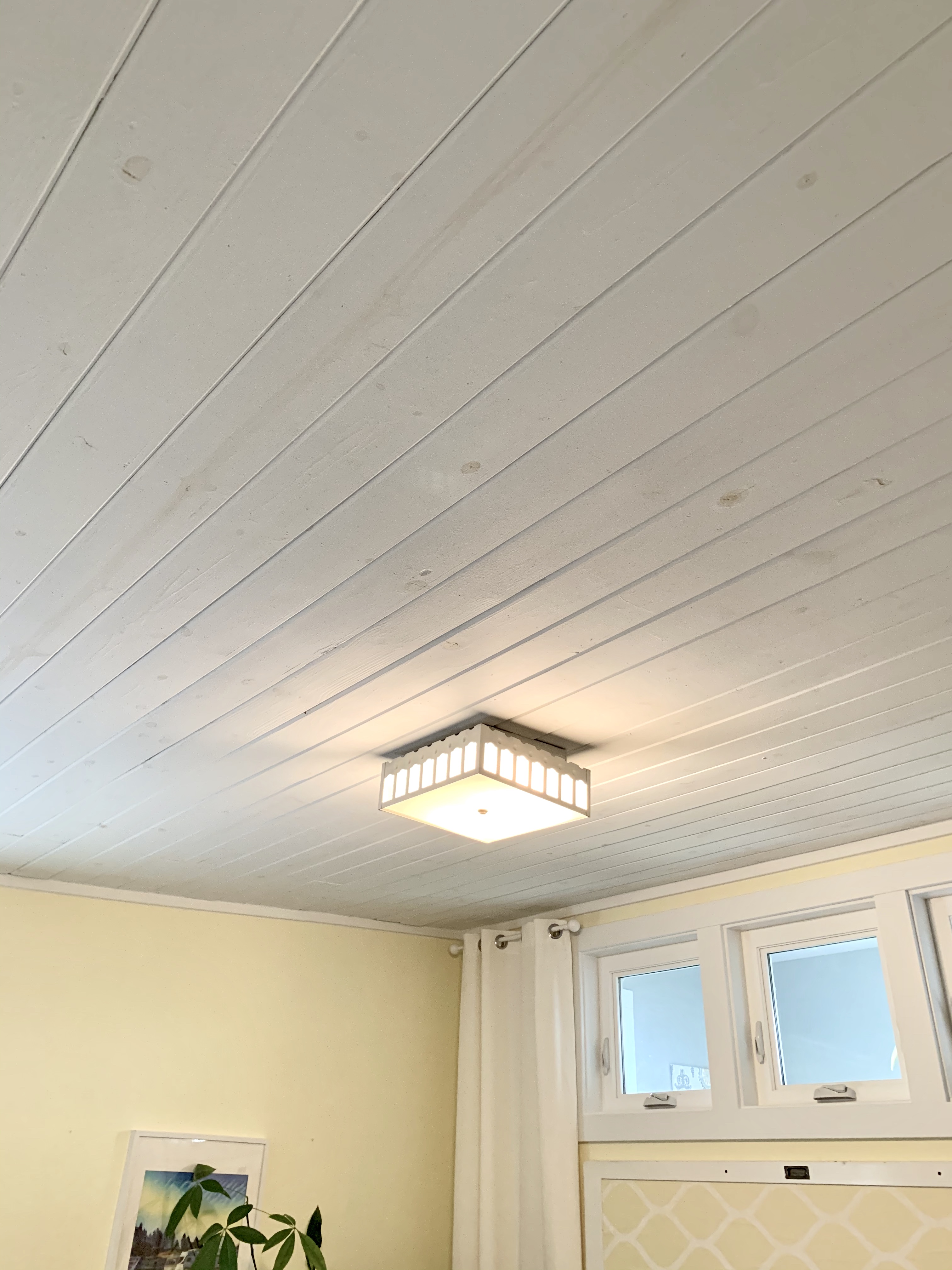 One of the benefits of home ownership is the opportunity to improve and personalize your home. Although home improvements often increase value, the real joy comes from the process of making your home reflect your personal style. So, I'm always on the lookout for new home projects that don't break the bank. And I bet that you are, too!
I'm excited to share a few home improvement ideas and projects from real people–like me! Adding tongue-and-groove boards to the angled bedroom ceilings in my mid-century home was an easy and economical way to add authenticity and visual interest.
I simply secured firring strips on the ceiling, pre-painted the tongue-and-groove boards and used the nail gun to affix the new ceiling in place! Tada! Depending on the size of the room, you can do a ceiling for a couple of hundred bucks!
Pro Tip: I didn't have popcorn ceilings, but tongue and groove is a great way to cover up that undesirable stuff.